Olan Law prides itself on the quality of law it practices and the results it earns for its clients.
The Southern California plaintiff law firm, led by David Olan, is comprised of a team of outstanding attorneys. Behind the scenes work dedicated legal and support staff, augmented by a team of experts that come from some of the finest medical facilities, universities and private industry.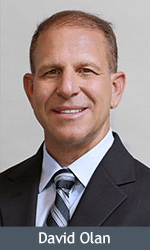 Learn more about Troy Skinner
Contact Olan Law
For a free, no-obligation consultation about your legal problem, contact Olan Law.