Involvement
Olan Law Cares Outside the Court Room, Too.
David Olan is as committed to contributing to the community outside the courtroom as he is in seeking justice for Olan Law's clients inside the courtroom.
We invite you to learn more about the organizations that are dear to our hearts.


Association of Surfing Lawyers
David Olan is the founder and a charter member of the Association of Surfing Lawyers, a nonprofit organization with more than 100 surfing lawyers across the United States and the world. The ASL hosts membership meetings and state bar-approved continuing education programs for members. It advocates for environmental issues that affects surfers and beachgoers.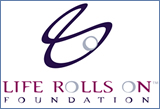 Life Rolls On
Life Rolls On is a nonprofit foundation that is now a part of the Christopher Reeves Foundation. It provides resources to the many young people whose lives have been affected by spinal cord injury. The foundation's flagship program,They Will Surf Again, utilizes adaptive surfing programs to give youth with spinal cord injuries a new lease on the waves. David Olan is an advisory board member.