Partner
Attorney-at-Law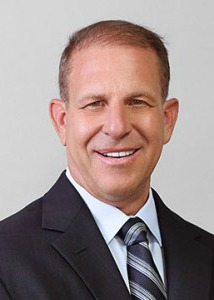 David Olan does nothing halfway. He challenges himself regularly, surfing, paddle boarding, skiing, snowboarding, and biking. In 1995, he even earned a Black Belt in Shotokan Karate. It is this same single-mindedness and determination that David Olan brings when representing individuals and families who have suffered serious personal injuries and the wrongful death of a family member; illegal employment practices, and unfair practices by insurance companies.
David Olan's sense of fair play is what makes him give that extra push to demand that an insurance company or employer honor their obligations. Giving up just isn't in David's vocabulary. He's like a bulldog with a bone, always pushing to get the most compensation for his clients. David's results are the best examples of his skills.
David's fierce protectiveness is appreciated by his clients. Not just because he maximizes the compensation he obtains for them. They appreciate that someone, who has the legal skills to wage battle against the other side's army of lawyers, is willing to fight for them. Check out the testimonials from former clients that demonstrate how committed David Olan is to his clients' best interests.
Supported by a team of attorneys and skilled Olan Law staff members, nothing about a client's case is left to chance. With decades of experience behind him, David works with some of the best experts in the field to prove your case. For clients who need assistance with medical issues, David is able to refer them to quality medical providers who treat clients on a lien basis, meaning they're paid when the case is resolved.
Legal Recognition
Personal injury attorney David Olan is recognized by the legal community for his expertise and his skill:
Best Lawyers of America, 2011 – 2019
Best Law Firms, U.S. News & World Report, 2014 – 2019
Top 100 Trial Lawyers, The National Trial Lawyers, 2014 – 2019
Southern California Super Lawyers, 2007 – 2019
Top 100 Southern California Super Lawyers, 2012, 2013, 2016 – 2019
AV-Preeminent Rating, Martindale-Hubbell
10/10 Avvo Rating
David considers one of the the highest compliments to be how often he is referred cases by other California leading attorneys. After all, the best attorneys only refer to the best.
Legal Background
David Olan knew he wanted to be an attorney by the age of five. He grew up in his father's law office. A New York personal injury attorney who moved to Los Angeles before David was born, David learned the family business early.
His formal education includes:
University of California at Los Angeles, B.S. in political science with an emphasis on international relations, 1985.
Studied at the University of Salzburg, Salzburg, Austria, junior year.
University of San Diego School of Law, Juris doctorate, 1989.
* Honors from the Moot Court
* International Law Society
* California Coastal Commission, intern
California State Bar, 1989
Professional Participation
David Olan is an involved and active member of the legal community. In addition to publishing and speaking on litigation matters, David Olan is associated with the:
Consumer Attorneys Association of Los Angeles, Board of Governors, 1997 – 2004
Consumer Attorneys of California, Board of Governors, 1998
Santa Monica Bar Association, 2013 President
American Board of Trial Advocates
Association of Surfing Lawyers, founder
American Association of Justice
Trial Lawyers for Public Justice
Western Trial Lawyers Association
California State Bar
Community Involvement
David Olan is as involved in the community as he is in every other part of his life. He blends his passion for the environment with his commitment to making the world a better place by standing up for people who have been wrongfully injured.
Contact David Olan
If you have a legal issue, contact David Olan for a free, no-obligation, confidential consultation to learn about your legal options. This will allow you to make the best decision for yourself and your family. In most situations, Olan Law takes cases on a contingency basis, so you pay nothing until your case is resolved.