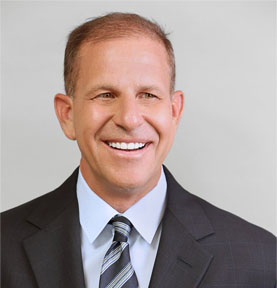 Picking a Lawyer Should Not Be a Crap Shoot
When you have a legal issue, probably the most important decision you will make is picking a lawyer to represent you. The attorney you choose often can make or break your case and will undoubtedly influence the legal results.
Picking a lawyer to represent you is similar to choosing a doctor to treat your medical condition. You want the best doctor possible who has extensive experience in your condition. You want the doctor with the most up-to-date medical and treatment knowledge in that field. You also want a doctor who listens to you and keeps  you informed.
Just as you wouldn't go to a chiropractor for a heart condition, you don't want to go to a divorce lawyer or business lawyer to handle your personal injury or wrongful death case. Just as each medical specialist is steeped in his/her field, so, too, is each type of attorney knowledgeable in his/her practice area.
Here are some guidelines for selecting a personal injury lawyer or, for that matter, any type of lawyer you may need:
Experienced in Personal Injury Law:  This practice area is comprised of any situation in which you may have suffered serious personal injuries or lost a loved one to a wrongful death. An experienced personal injury lawyer knows the "players" and has existing relationships with insurance company representatives and defense attorneys. The personal injury lawyer knows medical specialists and experts in the field whom they can refer you to for medical care and to help prove your case. They also know the law that applies to your type of personal injury case. Because they have handled hundreds of personal injury cases, they are familiar with the strategies the defense attorneys are going to use against you.
Review the Lawyer's Results: Most personal injury lawyers are proud of their results and list their results on their websites. Review the results and look for cases such as yours (motorcycle accidents, car accidents, etc.) and see what results the lawyers have gotten for other clients. Make sure the personal injury lawyer list verdicts as well as settlements. There are personal injury lawyers who never go to trial. They settle every cases. There is nothing wrong with settlements in the right situation, but the lawyer who isn't going to take your case to trial is giving up a large bargaining chip to insurance companies and defense attorneys and your compensation could be smaller than it might have been if trial was an option. You want a trial lawyer who isn't afraid to go to trial and who has won in trial.
Look for Involvement in the Legal Community: As ego-gratifying as it is, being noticed for excellence also tells the consumer that the lawyer's peers respect his/her work. That's why such designations as Best Lawyers in America, Southern California Super Lawyers, and Martindale Hubble's AV-Rating are so important. They are not guarantees, but they are indicators. Also check out a lawyer's involvement in the legal community. Have they been active in legal organizations? Have they written and published in legal publications? Are they involved in the community? All of these activities tell you something about the lawyer.
Know Who Is Going to be Representing You: It isn't unusual for us to hear that people go to a large firm and meet with a specific senior attorney. Thinking this is the lawyer who will be representing them, they sign with the firm. As time goes on, they discover their case is being handled by a low-level associate and merely "overseen" by the senior attorney. At Olan Law, every case is handled — from consultation to final results — by senior attorney David Olan.
Take Advantage of the Free Consultation Offered: The free consultation offers two benefits, 1.) your discussion with the lawyer should educate you about the legal options that are open to you, and 2.) gives you a sense of the attorney's personality and what it would be like to work with him/her. You want to be comfortable with the attorney you select and with his/her office staff. You want to know that if you have questions the firm will be appropriately responsive.
Picking the lawyer for your legal situation isn't about guessing or luck, it's about doing the research to ensure that you have the best personal injury lawyer who can and will do everything possible to get you the best legal results possible. For a free, no-obligation consultation, contact Olan Law.